News
Jacobs appointed as Director at BCA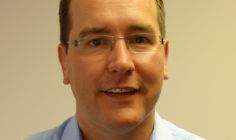 BCA has appointed D'Vidis Jacobs as Group Corporate Development Director.
Jacobs, who has been with BCA since 2009, most recently as Commercial Director, will report to chief executive Jon Olsen.
The newly-created role will see him steering the group's growth, including acquisitions and online and digital development.

Jacobs said: "This is an exceptionally exciting time in the vehicle remarketing industry. BCA is spearheading the development of new services and products that make it easier for our customers to conduct their business across a range of markets."