News
JLR to join electric train in 2020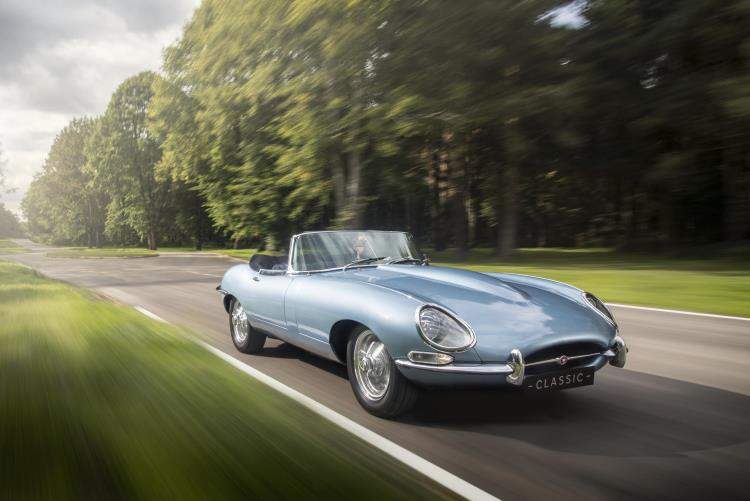 All Jaguar Land Rover (JLR) vehicles are to be electrified from 2020, the company has revealed at the inaugural Tech Fest event.
Jaguar has announced electric cars in the past – such as the I-Pace Concept, due to be made available in the second half of 2018 – and took the opportunity to also present the Jaguar E-type Zero, an electric version of Jaguar's famous 1968 Series 1.5 Roadster.
Speaking at the event, Ralf Speth, Jaguar Land Rover chief executive officer, said: "Every new Jaguar Land Rover model line will be electrified from 2020, giving our customers even more choice. We will introduce a portfolio of electrified products across our model range, embracing fully electric, plug-in hybrid and mild hybrid vehicles. Our first fully electric performance SUV, the Jaguar I-PACE, goes on sale next year."

JLR isn't the first traditional car maker to commit to an all-electric future. In July Volvo committed to dropping internal combustion engine only cars by 2019.
Ultimately more manufacturers will have to follow suite, with governments around the world looking to ban new diesel and petrol cars from sale at various times in the future. In the UK, the cut-off date is currently set at 2040.
 Future-Type
JLR also used its Tech Fest event to reveal its 'Future-Type' concept car, designed with 'shared mobility' in mind.
The concept car is designed for a service where Jaguar customers can summon a fully-charged FUTURE-TYPE on-demand.
To core concept involved an 'intelligent and connected' steering wheel, powered by JLR's artificial intelligence, Sayer. The wheel is disconnected from the car, and is used to summon the car, as well as carry out other tasks, such as booking a table and playing music.
Once in the car, the driver will be able to choose between autonomous or assisted driving,
According to JLR, "Sayer signals your membership of our on-demand service club. A club which offers either sole ownership or the option of sharing the car with others in your community, meaning that you need only fully own the steering wheel, not the car itself.
Ian Callum, director of design, Jaguar, said: "FUTURE-TYPE offers an insight into the potential for driving and car ownership in the future. It's part of our vision for how a luxury car brand could continue to be desirable, in a more digital and autonomous age."