News
Kia names European president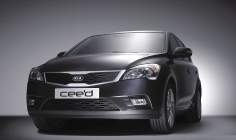 Kia Motors Europe has confirmed the appointment of Ho Sung Song as president of the company, based in Frankfurt.
Song has replaced Byung-Tae (Brandon) Yea, appointed in November 2011, who will take up a global role leading the Commercial Vehicle Export division of Kia's sister brand Hyundai Motor Company.
Song has held multiple senior roles at Kia and Hyundai since 1988 including presidency of Kia Motors France for three years, starting in 2007, heading Kia Motors Corporation's Export Planning Group, and leading Hyundai Motor Group's business improvement groups in 2012.

Leading market
Under Yea, Kia saw European sales increase by 15% year-on-year to 338,000 registrations in 2012 and European market share rise 0.5ppts to 2.7%, rising again to 2.8% for the first eight months of 2013.
Song, working alongside chief operational office Michael Cole, is tasked with increasing the brand's market share further in a "weak" European market.
Speaking to Motor Finance this month, Paul Philpott, president and chief executive of Kia Motors UK, estimated the UK market accounted for 20% of the brand's Western European sales.
"Europe is the most competitive market anywhere in the world, and UK is the leading market within Western Europe," said Philpott, who managed continental operations for the marque from 2009 to 2011.
A full interview with Paul Philpott will be published in the September issue of Motor Finance magazine.
richard.brown@timetric.com