News
Škoda continues upward trend to record half-year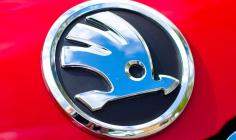 Czech car manufacturer Škoda has announced UK sales totalling 39,176 units for the first six months of 2014, its best ever half-year result.
Up 21% from 32,384 vehicles sold between January and June 2013, the figures have contributed to Škoda's 3% market share.
Strong demand in June meant 6,477 new cars were registered during the month, a 1.35% increase on 6,361 the previous year.

The results confirmed the brand's record performance during the first quarter, which saw registrations grow 12.15% to a record high of 247,000 units. Between January and March 2014, the brand's revenue also increased by 23.7% compared to the same period in 2012.
Alasdair Stewart, brand director for Škoda UK, described the mid-year figures as "thrilling" and said the result "proves that as a company we are supplying what people want – practical, smart and value-for-money cars that deliver on every level."