News
Management reshuffle at Peugeot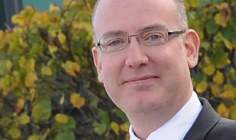 The UK arm of French carmaker Peugeot has enacted a series of changes to its senior personnel with handovers happening throughout November and December.
As of 1 January Martin Gurney will be director of Fleet and Used Vehicles at the marque, moving from his post as director of Programming, Logistics and Distribution at the brand alliance PSA Peugeot Citroën.
Gurney replaces Phil Robson, who will begin an 'international mission' based in France on behalf of Peugeot, and will be replaced by David Higgins, currently director of Parts and Services, Peugeot. In turn, Higgins' place will be taken by Mark Pickles.

Meanwhile, Nick Crossley will take on the newly-created position of head of Business Sales for the brand, with direct responsibility for Peugeot's business development managers.
The year to date has been mixed for Peugeot. While Q4 has seen retail discounts and offers on the back of the carmaker commending the performance of its finance arm, the global captive finance partner to Peugeot and Citroën has seen its debt status cut to junk by Moody's Investors Service with speculation in July that it may be sold to Banco Santander.
richard.brown@timetric.com