News
Manheim invests in Brazil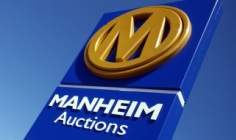 US based global remarketing group Manheim has taken a majority share in Brazilian company CarBizz, according to a statement from the company, marking the first time the remarketer has entered into this important territory.
Manheim employee Carlos Domingues will become general manager of Sao Paolo-based CarBizz, a commercial and fleet remarketer, and the company will continue to be part-owned by SGC Investments.
Domingues has been with Manheim since 2007 and was previously responsible for the running of the company's Northern Portuguese business.

Manheim, owned by the Cox Enterprises Group, said it saw the South American car market as one of the fastest growing in the world and despite the "short-term economic challenges" facing the country, saw Brazil as a long term opportunity.
John Bailey, executive vice president international at Cox Automotive, said; "We are excited about the opportunity to enter the Brazilian market, which also provides us with a vital foothold in the larger South American territory. As a global vehicle remarketing leader, Manheim welcomes the opportunity to extend our brand and deliver results for our customer base."