News
Mann Island advises dealer credit sensitivity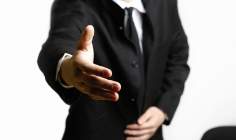 Car finance broker Mann Island has advised dealers to "reach out and help customers" in order to capitalise on the diminished access to personal credit in the UK.
The Merseyside-based intermediary said it believes car showrooms can replace local branches of banks and building societies, numbers of which have reduced by 40% since 1989.
However, John Hughes, director of Mann Island, noted forecourt staff must consider the customer's need for finance, and concerns when applying, particularly if the customer is not confident of securing credit.

Automatic, incremental
According to Hughes, "over the last year, seven million applications for credit were turned down across the UK, of which 1.6 million were for a personal loan. A further nine million people did not even bother to apply for credit because they feared failing a credit check."
Mann Island launched its DealingRoom software package for showrooms in April with the aim of catching customers who may have been refused credit with a high street lender, or fear being refused credit, before they slip into non-prime.
Hughes noted the increased use of data – credit scoring, automatic underwriting – to assess consumer creditworthiness in a digital retail age could be countermanded by his company's capacity to secure proposed finance.
"Dealers may lack the time to reach out and help prospective customers, especially those who never enter the showroom," said Hughes, who noted Mann Island's portfolio of finance products and willingness of staff could "help to create incremental car sales."
richard.brown@timetric.com