News
Many dealers unprepared for 1 April says iVendi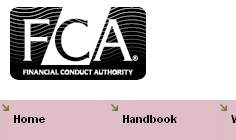 Six weeks before the 1 April Financial Conduct Authority takeover of regulation of consumer finance, iVendi, the motor finance technology provider, has warned that many motor dealers have "yet to take any action."
James Tew, managing director of iVendi said: "The reasons for this are varied – from apathy and a general lack of awareness through to wanting to gather as much information as possible about the new regime before making a decision.
"Dealers who miss the boat on 1 April face a long wait before obtaining full authorisation and therefore cannot sell finance. The sensible action is to apply for interim permission now. This will only cost a few hundred pounds and will buy you time to find out more about the whole issue and the processes involved."

iVendi urged dealers to examine what being unable to sell finance would mean for their business and to ask six key questions:
– What do we currently earn from finance? Will forgoing finance opportunities significantly affect our profitability?
– Will not offering finance significantly affect our ability to sell cars? Will not having a monthly payment option put off customers?
– Will not being FCA regulated negatively affect how we are perceived, especially by existing and potential customers?
– What will be the cost of creating and following compliant processes?
The first five answers iVendi believes would be positive, but the ultimate decision would be based upon the sixth.