News
Mazda profits continue to grow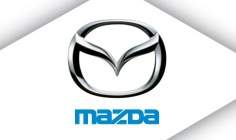 Mazda Motor Corporations revenue for the half of its financial year 2014 (April to September) reached €10.5bn (£8.3bn), 16% above the same period 2013.
Operating profits for the period reached €748m, up 41% year-on-year, and net income was €671m, almost quadruple the figure recorded a year ago.
2013 saw Mazda record its highest profits in its 94 year history, and the manufacturer said it was on course to break that record this year.

The rise in revenue and profits were driven by a 6% global increase in vehicle sales. European sales were especially strong, at 21%, while North America and China grew 14% and 19% respectively.
Mazda said it expects to sell 1.42 vehicles globally for its financial year ending March 2015, which would be approximately 7% above its 2014 numbers.