News
Mercedez-Benz undergoes managerial reshuffle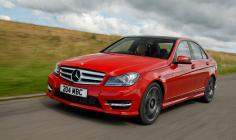 Andrew Mallery's move from commercial operations director to marketing director at Mercedes-Benz UK has sparked a number of corporate promotions and moves within the management of the brand.
Ian Dutfield, currently director, Customer Services Commercial Vehicles, will take over as commercial operations director while David Joyce will take over from Dutfield's current role.
Joyce was previously a technical manager but leaves his current role as head of training, replaced by Angela Shepherd following her 10 years as director of customer service, in turn replaced by Sally Jones, currently head of product management.

Nikhil Ondhia will join Mercedes-Benz UK as product management director from her current role as national manager of sales and production planning at Mercedes-Benz Canada.
Jason Allbutt has been promoted to national sales manager for passenger cars to replace Kevin West, who has been promoted to group aftersales director.
Marcus Breitschwerdt, president and chief executive officer of Mercedes-Benz UK said: "The time was right to make some senior management changes, to help us increase the service we give our UK customers."