News
MoJ 'step up' against CMCs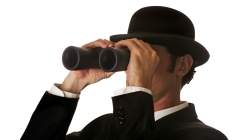 PPI above personal injury turnover as number of claims firms drops
The number of claims management companies (CMCs) registered to pursue personal injury claims has declined by almost a third, according to the Ministry of Justice (MoJ) which has said it will seek to improve regulation of those companies pursuing payment protection insurance (PPI) claims.
CMCs handling personal injury claims dropped from 2,435 in March 2012 to 1,700 in June this year, a fall attributed to a government ban on referral fees which came into force in April this year.

Under the Legal Aid, Sentencing and Punishment of Offenders Act 2012, fees between lawyers and CMCs were banned alongside the practice of firms taking fees from customers on the basis of a verbal agreement only.
The figures come from the MoJ's Claims Management Regulation Unit (CMRU), which shut down 211 CMCs, including those dealing with PPI mis-selling claims, and warned 285 more in the 2012/13 financial year, according to its annual statement, available at: justice.gov.uk/downloads/publications/corporate-reports/cmr/cmr-annual-report-2013.pdf
Investigation of a further 141 companies which began in April has resulted in action against seven firms and 13 surrendering their licence to trade.
Fines imposed
The CMRU also claimed it has "stepped up" its approach to tackling malpractice in PPI claims. The Unit will continue to work with the Information Commissioner's Office which imposed the first fine on a company for unsolicited text messages related to PPI compensation at the end of 2012 when Tetrus Telecoms was penalised £440,000 after an 18-month investigation.
According to the CMRU, 2,021 complaints regarding CMCs were received from non-consumers in 2012/13, with the most common issues being claims firms not obtaining sufficient information from consumers or researching the merits of a claim.
As noted by Stephen Sklaroff, director general of the Finance & Leasing Association, in November 2012, CMCs filed 53,000 "unfounded" PPI claims between January and September 2012 where PPI had never been sold.
The CMRU stated the volume of "non-sale" PPI complaints "has remained of particular concern" and added its specialist PPI compliance team would work to reduce the proportion of such claims, and to improve the behaviour of CMCs in the financial products and service sector, as well as their relationships with financial services providers. Addressing such issues and the "premature involvement" of the FOS will be one of the eight priorities for the Unit in 2013/14. In particular, it will tackle "poor CMC business practices presenting financial claims, in particular for mis-sold PPI".
Changing track
Compared to declining figures for personal injury claims companies, the number of CMCs operating in the financial products and services sectors stood at 1,155 as of 31 March this year, up by 180 on the year before and by 209 on the 2011 figure.
All other types of claims – criminal injury, industrial injuries and disablement, employment matters, and housing disrepair – have seen the number of authorised CMCs operating in each sector drop between 2011 and 2013.
However, personal injury and PPI accounted for 99% of declared turnover from CMCs, which totalled £1.01bn in the 12 months to November 2012, a gain of £240m year-on-year.
While turnover from personal injury claims was down 22% (£101m) to £354m during the period, turnover from finance claims was up 108% (£340m) to £653m. This marks the first time turnover from finance claims has exceeded person injury claims, which the MoJ has attributed to PPI. The apparent increased value in chasing PPI claims has seen applications for authorisation of CMCs pursuing financial products and services claims now outstrip those which apply to pursue personal injury claims.
During the financial year 2011/12, an average of 36 and 17 companies applied each month to chase personal injury and finance claims, respectively. This figure reached an even 28 companies a month for each sector in 2012/13. By April-June 2013, there was an average of two applications a month to deal with personal injury claims and 15 a month to deal with finance claims.
The MoJ has attributed the change to the referral fee ban.
richard.brown@timetric.com
Free download worth over $5000
Download our 2018 Technology, Media and Telecoms Predictions Report
Worth up to $5,850
In this report, we look at the 30 big tech themes for 2019, identifying winners and losers for each theme. This report will impact all industries helping:
CEOs/Senior Staff: in all industries understand the disruptive threats to their competitive landscape
Investors: Helps fund managers focus their time on the most interesting investment opportunities in global TM