News
Moody's releases cheerful forecast for European securitisation market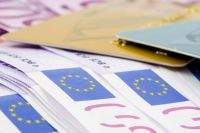 The European auto loan and lease asset-backed securities (ABS) market has performed well over the six month ending January 2014, according to indices released by rating agency Moody's Investors Service.
Sixty-plus day delinquencies among auto loan and lease ABS fell to a 10-year low of 0.69% in January 2014, down from 0.73% 12 months before and 0.72% in July 2013.
According to the agency, the decrease is a consequence of strong performance across several European markets, including Germany and the Netherlands, where delinquencies remained stable at 0.5% and 0.1%, respectively.

An improvement in delinquency rates in the underlying has also been witnessed within other geographic markets whose level of delinquencies and defaults has typically been higher than the index average.
In particular, Spanish delinquency rates fell from 2.94% in July 2013 to 2.48% in January, while Portugal saw a 0.87% decrease to 8.38% over the same six-month period.
In the final quarter of last year, to January 2014, Moody's rated six new auto ABS transactions across Austria, Germany, Norway and the UK, the outstanding balance pool of which totalled £24.21billion (€29.4 billion).
Moody's added that its outlook for German auto ABS is "stable", with unemployment levels expected to remain at 5.4%, and GDP set to increase by 1.5% this year.
The ratings agency also said it forecasts a 0.7% increase in Spanish and Portuguese GDP in 2014, with unemployment levels declining to 26.4% and 16.6% respectively.