News
MotoNovo: No brake on ABS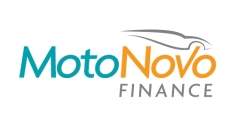 UK based vehicle finance company MotoNovo has issued its fourth securitisation in its 'Turbo' programme to fund future deals.
The 'Turbo 4' deal, a revolving bill, raised £400 million and came on top of three other issues within the same programme.
To date the company has now raised £1.3bn through auto finance securitisations to aid its expansion plans.

David James, finance director at MotoNovo said: "the securitisation was once again significantly oversubscribed, with a very competitive funding rate achieved," and added that the company took the enthusiasm of the City of London for the bills as a good sign for their business plans.
When the Turbo 3 deal was announced in March the company stated that they expected to issue one securitisation per year, but the Turbo 4 has come to market after just another 9 months.
Securitisation gains popularity
At the time of the Turbo 3 issue James said securitisations were: "an ideal way to diversify the funding required to underpin our ambitious plans for further growth".
The use of securitisation deals to finance future plans had lost some of their popularity after the product's links to the collapse of banks in 2008, and subsequent financial crisis, but have gained popularity in recent months.
This year for example Volkswagen Financial Services and car rental group Hertz Global have both used securitisations to diversify their funding models.