News
MotoNovo: online could boost used car finance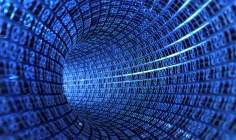 Used car finance could be boosted by the use of on-line proposal systems as 73% of customers prefer the principle of on-line self-proposals according to a survey by independent finance provider MotoNovo Finance.
This compares to just 10 percent by phone and less than one percent at the dealers themselves.
MotoNovo therefore advocated increasing the use of online for dealers looking to improve the dealership finance penetration of used car sales.

Dealers were encouraged by the company to improve the promotion of finance programmes and in particular improve the information and education available online about the finance propositions available.
For example 90% of customers had not chosen dealer led finance due to a lack of trust and understanding the survey found.
Specifically the survey found the majority of customers found their finance before purchasing the car, and the next highest proportion had not used dealer finance as they believed it was expensive.
It was only a small proportion of customers who had never used finance before and were therefore unwilling to consider using it for the first time.
Karl Werner, head of sales and marketing at MotoNovo, said: "The research clearly reveals that consumers do look online for their finance before purchasing their car. Without a clear transparent finance offer that provides detail on rates and products, consumers invariably default to a source that does provide this information. Most commonly, this is at on-line price comparison sites.
"Sadly, customers are often making buying decisions on limited information. Classically, this is driven by rate and the age old perception that by 'paying cash they get a better deal.' Unfortunately, they may never discover the potential for a PCP on a used car; the convenience and high accept rates that typically are associated with dealer finance because this information is simply not on-line, or is not clearly accessible on-line."