News
MotoNovo: Online resources aids used car sales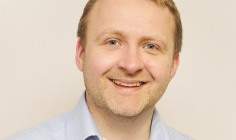 Digital media now accounts for half of the direct ways in which consumers research used car purchases, with customers are spending more time researching purchasing and finance options online, according to a survey commissioned by MotoNovo Finance.
The survey found Auto Trader dominates initial web searches; however, it is the click-through to a dealer's website and the experience once there, which shapes the customer's decision to visit a showroom.
Finance forms a crucial part of the used car buying decision process for many customers and dealer sites which fail to include transparent information online may jeopardise the completion of a successful sale, according to the research.

Digital love
Karl Werner, head of sales and marketing at MotoNovo, said: "Customers want to be better informed about their used car purchase. Dealers need to develop the personalised, interactive buying experience that customers want.
"Our research supports work undertaken by Capgemini that suggests that today's demanding customers will not go to a dealer's showroom if the digital experience is poor. Capgemini's work indicates that up to 74% of customers would simply walk away in such circumstances."
Speaking to Motor Finance, Roland Schacks, managing director of Codeweavers, also highlighted the importance of being able to link the customer's online experience with the dealership: "Between the showroom and their website, there's always a right time to catch a customer and if the customer's taking a call to action on your website, there's no better time to engage."
Further comment from Roland Schaack will be published in the August issue of Motor Finance magazine.