News
Motor manufacturers display collective strength in global brand rankings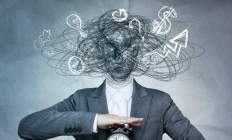 Interbrand's 2014 annual global ranking of brands has revealed the rising value of motor brands, with 13 motor manufacturers in the top 100.
All but two of the motor brands present on the list grew by double digits.
Toyota was ranked as the most valuable car brand in the world, and the eighth most valuable brand overall. Interbrand rated its value at $42,392m, up 20% on the previous report. Toyota was also the third fastest growing brand in the top 20, after first place Apple and 15th placed Amazon.

Mercedes also just made it into the top ten, at number 10, with a brand value of $34,338m, up 8% on last year's report. This just edged out fellow German marque BMW, which grew 7% to $34,214m.
Japanese car maker Honda came in at 20th with a brand value of $21,673m, up 17% on the year before. Interbrand said the companies return to F1 after a 20 year absence and efforts in developing economies were key to this growth.
Volkswagen, Ford and Hyundai all had brand values of over $10m, and came in at 31st, 39th and 40th, respectably.
This was the first time Hyundai broke the $10m barrier and was also the first time the Korean car maker broke into the top 40.
Won Hong Cho, Hyundai Motor's chief marketing officer, said; "We're implementing a wide variety of brand-related activities that aren't simply focused on increasing sales, but are aimed at becoming a brand that our customers genuinely love."
Audi was ranked as a top riser after a 27% growth in its brand value to $9,831m, making it the 45th most valuable brand.
Nissan's brand was valued at $7,623m, Porsche's at $7,171m and Kia's at $5,396m, making them the 56th, 60th and 74th most valuable brands respectively, while Chevrolet was the 82nd most valuable brand at $5,036m.
Land Rover was a new entry to the brand list, coming in at 91, with a brand value of $4,473m.
Interbrand takes into account potential brand profit, marketing activities and financial performance.