News
Motor.co.uk launches Night Owl service as dealers report 53% sales increase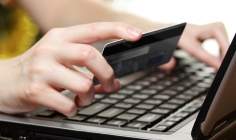 UK online retailer Motors.co.uk has launched an out-of-hours vehicle service, Night Owl.
Over half of the site's traffic occurred outside of normal office hours, and Motors.co.uk managing director Andy Coulthurst also revealed that two thirds of consumers who send an email after 8pm expect a call-back by lunch time the next day.
According to the company, The Night Owl contact form will be available alongside all trade seller vehicle listings and will operate on a series of cookies and algorithms to allow a user's data to be stored for a 30-day period.

Carfuffle
The launch of Night Owl shortly follows the start of Motorsco.uk Carfuffle campaign, which launched in January.
As a result of the campaign, dealers using Motors.co.k reported a 53% month-on-month increase in sales between January and February, and the company said it was expecting strong sales in March and April as well.
February sales were also double that of September 2013, the best selling month in 2013.