News
Motors.co.uk TV campaign doubles web traffic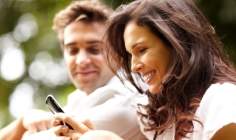 Motors.co.uk has seen traffic to its website more than double compared to its previous peak following the launch of its multimedia campaign.
Dealers have also seen a spike in interest, with telephone enquires at one dealership, Cambria Automotive, also increasing by more than 100%.
Ian Godbold, marketing and CRM director at Cambria Automotive, said he was pleased with the jump in customer leads since the launch of Motors.co.uk's TV campaign, which featured on over 830 TV spots between 16 and 19 of January.

Motors.co.uk also said consumers are increasingly using mobile and tablet devices to access the site, at times accounting for 70% of all traffic.
Dermot Kelleher, Motors.co.uk's head of research and marketing, said the recent investment "demonstrates our commitment to further supporting the dealer community".
Earlier this month, Motors.co.uk, which was acquired by vehicle remarketer Manheim in March 2012, said it had become the largest website for advertised cars less than three years old.
By Andrew Ling