News
NetSol launches cloud-based finance platform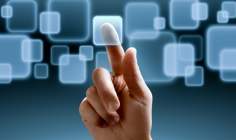 NetSol, the US-headquartered asset finance software provider, has launched its latest asset financing platform NFS Ascent which includes cloud-based services.
NFS Ascent offers asset finance and auto captive companies the ability to update legacy technology into current generation accounting and contract processing software.
NetSol claims the product will provide customers with a more efficient process from loan origination to real time changes to contracts, and allows for a greater array of interest rate calculations.

The product will be offered to customers on a traditional licensed model or by using the fully hosted cloud service provided by NetSol.
CHP Consulting, also recently released the updated version of its leasing software ALFA Systems.