News
Network Q running £500 discount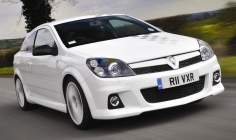 Network Q, the Vauxhall franchise of used car dealers, is offering up to £500 off the stock price of cars on its forecourts.
The discount will be supplied by means of a pre-paid debit card and available until 4 November as Network Q celebrates 23 years of operation.
In April this year, Vauxhall announced a series of finance offers through Santander Consumer Finance for Network Q. Although the offer was run on used Vauxhalls, the network retails used cars from multiple marques but approved by Vauxhall technicians.

In August, the brand also announced a foray into plastic banking with a debit card and credit card run in conjunction with Capital One.
richard.brown@timetric.com