News
New car finance grows 27% in December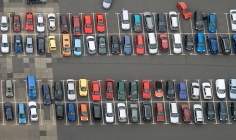 The value advanced for new car financing increased 27% year-on-year to £804m in December according to figures released by the Finance and Leasing Association.
The figures showed £12bn in new finance deals were made in the 12 months to the end of December 2013 up 28% on the year before.
This meant that in December another 50,461 new vehicles were put on the road using finance and over 62,000 used cars.

In the 12 months to the end of December 797, 648 cars were bought on finance, an increase of 20% on 2012. Penetration rates on new car sales also increased, by 3%, to 74.2%.
Used cars continued to be the biggest volume sellers and the increasing use of products like PCP have enabled more used car buyers to finance their purchases.
As a result the December used car finance advances increased by 37% to £644m in and by 20% to £8.7bn for the year.