News
New car registrations hit record 2.6m in 2015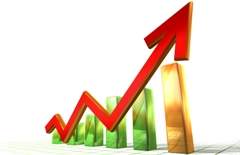 The number of new cars sold in the UK broke 2.6m for the first time ever, after a record December saw over 180,077 vehicles sold in the month.
December 2015 sales were up 8.4% year-on-year, driven by a jump in private and fleet sales. Private sales grew 10.9% year-on-year to 71,604. For most of 2015, private car sales were growing at a substantially slower rate however, meaning year-on-year growth for 2015 as a whole was just 2.5%
Fleet sales growth in December also outpaced its total 2015 growth, albeit it by a smaller margin. In December, 103,000 cars exactly were sold in this segment, 13.8% more than were sold in the same month 2014. For the 12 months of 2015, fleet sales grew by 11.8%, to 1,317,570.

The smaller business segment was the only one to shrink over 2015, with 9.6% less sales in 2015 than 2014.
Diesel, petrol and alternative fuel vehicles (AFVs) all grew over 2015. AFV growth was the highest by percentage, with a 40.3% growth to 72,775 over the period. As a result its market share increased from 2.1% over 2014 to 2.8% in 2015.
Petrol cars saw the largest growth in absolute terms, growing nearly 100,000 over 2015. In 2014 1,184,409 petrol cars, but this number jumped 8.4% to 1,283,857 for 2015.
Despite the negative press around the impact of Diesel cars on the environment from September onwards, 1,276,871 diesel cars were sold in 2015, 3.0% more than in 2014. 89,762 of these were in December showing that despite the negative news, people are continuing to by diesel cars.
Brands
Ford, Vauxhall and Volkswagen were the first, second and third bestselling manufacturers in the UK over 2015, although all three brands saw sales growth at below market rate.
Out of the three, Volkswagen saw the strongest growth, with a 4.2% year-on-year growth to 223,784. Ford sales over the same period grew by 2.6% to 335,267.
Vauxhall sales grew by just 0.2% over 2015, a figure not helped by a 10% year-on-year drop in sales in December to 20,830.
BMW sales overtook Audi sales, after a 12.4% jump in sales over the year saw it reach 167,391. Fellow German prestige manufacturer Mercedes also saw double digit growth over 2015, up 16.8% year-on-year to 145,254.
Although coming from a smaller base, Jeep sales more than doubled over 2015. In 2014 3,909 Jeeps were sold, whereas in 2015 sales reached 10,794. This represented a growth of 173.1%.
Looking at 2015 as a whole, Mike Hawes, SMMT chief executive, said: "The new car market defied expectations in 2015, hitting an all-time record driven by strong consumer and business confidence. Buyers took advantage of attractive finance deals and low inflation to secure some of the most innovative, high tech and fuel efficient vehicles ever produced. The past four years have seen a remarkable period of sustained growth, and the outlook remains positive with every reason to expect the market to hold broadly steady in 2016."
Sue Robinson, director of National Franchised Dealers Association (NFDA) said: "It is extremely encouraging to see that the new car market recorded its best performance with registrations hitting the 2.6million mark in 2015.
"Continued low interest rates drove UK sales in 2015 as the UK car market recorded its best performance since 2004.
"Competitive offers from manufacturers along with strong finance offers boosted sales as consumer confidence returned to the market.
"The NFDA expect the market this year to continue to perform well and to build on the success of 2015."
Free download worth over $5000
Download our 2018 Technology, Media and Telecoms Predictions Report
Worth up to $5,850
In this report, we look at the 30 big tech themes for 2019, identifying winners and losers for each theme. This report will impact all industries helping:
CEOs/Senior Staff: in all industries understand the disruptive threats to their competitive landscape
Investors: Helps fund managers focus their time on the most interesting investment opportunities in global TM