News
New car registrations up 3% in February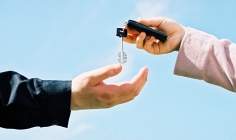 New car registrations rose by 3% year-on-year in February as the UK car market continued its 24 month growth trend, according to figures from the society of motor manufacturers and traders (SMMT).
The rise in registrations came in the typically quiet month before March new registration plates, and showed signs of exceeding the SMMT's predictions of a 1% growth in registrations for 2014.
February registrations were 68,736, with 29,887 of those registered to private buyers, a 2.1% increase on the same period in 2013. The fleet market grew 3.6% from 35,759 to 37, 029.

Market share for fleet vehicles continued to decline, however, from 53.9% of the market to 53.6%. The private market share grew by 0.4% year-on-year to 43.9%
Overall 2.28 million cars were registered in the 12 months to February compared to 1.94 million for the same period in 2013. This represented a 17.4% increase in the number of new cars registered.
Mike Hawes, chief executive of the SMMT, said: "The 3% rise in February new car registrations marks two full years of continuous month-on-month growth; a real endorsement of consumer confidence and the attractiveness of the new car market".
mike.cobb@timetric.com