News
New non-exec for iVendi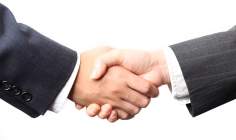 Dealer technology platform provider iVendi has appointed Quentin Boyd, a former founder of Edmond de Rothschild's corporate finance team, as non-executive director in anticipation of significant growth this year.
Boyd was an accountant with KPMG before setting up the Swiss banking group's corporate finance business in 1990.
In his time with Edmond de Rothschild he oversaw a wide range of automotive services transactions.
James Tew, director at iVendi, said: "Quentin brings a wealth of financial experience and broad sector knowledge to iVendi and we look forward to his support in developing iVendi.

"We expect our business to double in size during 2014, so having the right team in place at director level is essential to our success during the next few months."