News
New president for BEN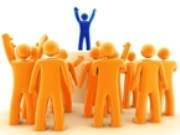 Automotive charity BEN has appointed a president to replace outgoing incumbent Joe Greenwell, as well as four additional trustees.
Robin Woolcock has been named president, having served on BEN's board since 2005. He also held senior positions at a number of automotive companies, including time as managing director of VW Group in the UK between 2001 and 2011.
Greenwell has stepped down following six years in the role.

The newly appointed trustees are Jeremy Hicks, managing director of Jaguar Land Rover UK, Steve Nash, chief executive officer at the Institute of the Motor Industry, Lesley Upham, commercial director of Thatcham Motor Insurance Repair Research Centre, and Graham Wheeler, joint managing director of Volkswagen Financial Services.
Commenting on the appointments, Greewell stated "BEN has faced and overcome some tremendous challenges during my time as President. I am leaving in the sure knowledge that BEN's future is not only more secure but, equally, more exciting than at any time in the past."