News
New registrations grow in August, despite private contraction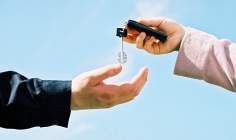 UK new car registrations increased 3.3% in August, according to the Society of Motor Manufacturers and Traders (SMMT), as a growth in the fleet market compensated for a small drop in private sales.
43,267 cars were sold for fleets in August, a year-on-year increase of 7.7%. This brought total year-to-date fleet sales to 859,874.
Private sales of 37,288 were 74 below the number sold in August 2015, representing a –0.2% change year-on-year. Private sales were still up 1% year-to-date, however.

When combined with the 1,085 vehicles sold for business (down 28.4% year-on-year), this meant that total UK car sales in August reached 81,640, 3.3% more than the corresponding month in 2015.
Within that number, 38,581 cars were diesel, 40,551 were petrol and 2,508 were alternative fuelled (AFV). In the case of AFVs, this represented a 30.8% year-on-year growth.
Mike Hawes, SMMT chief executive, said, "August is traditionally one of the quietest months as consumers look ahead to the September plate change, so growth, albeit small, is good news. With showrooms full of exciting models featuring the very latest technology and a raft of affordable finance options, it still makes economic sense to consider buying a new car. The key to maintaining this strong market is consumer confidence for which we look to government to deliver the conditions for economic growth."
Audi breaks into top 3
While Ford and Vauxhall maintained their positions as the first and second best-selling manufacturers in the month, Audi sales overtook Volkswagen.
This came about partly thanks to a 5.9% increase in Audi sales in the month to 6,195, but it also was a result of Volkswagen sales plummeting 25.2% to 5,694.
A number of other brands out-performed general market growth. Of the volume manufacturers, Renault saw the biggest rise in sales. 2,485 sales in August 2016 represented a 43.3% increase compared to the 1,734 Renaults registered in August 2015.
SEAT sales grew 34.7% over this period to 1,816, Nissan sales grew 10.9% to 3,503, while Honda and Hyundai sales grew by 12.1% and 10.5% respectively.