News
NextGear: two thirds of dealers hitting half-year business targets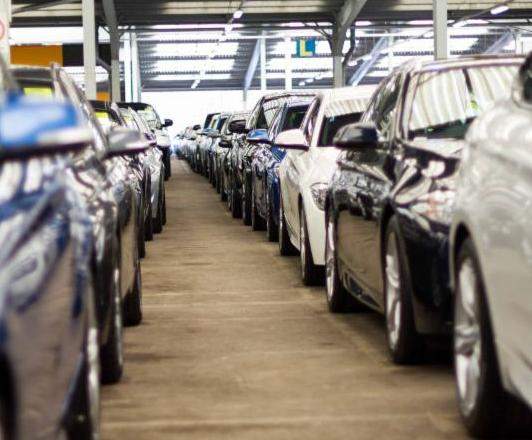 Almost two thirds of dealers are on track or are performing above their half year forecasts, according to a survey from NextGear Capital.
In addition, a third of respondents said they had increased their used car stock volumes in the first six months of the year. A further 25% said they had taken on new staff in the six months, while 10% reported investing in additional funding to enable business growth.
Just 20% of those surveyed said they had not invested in their business in the last six months.

NextGear said the results reinforced the optimism voiced at the beginning of the year, when over half of survey respondents said they were looking forward to a positive 2019 – which included plans for business investment.
Pam Halliday, sales and marketing director at NextGear Capital, said it is positive to see the majority of dealer are either on or ahead of plan. "Trading conditions are challenging right now so we could have easily expected a much lower number.
"The number of dealers investing in their used car business is also good news and I'm particularly encouraged by the fact the volume of those reporting that they've obtained funding to enable growth is greater than anticipated. This is indicative of ambition and suggests we'll see dealers push themselves over the second half of the year to realise their ambitions.
Loading ...
"Having enough stock to meet demand and replace sold vehicles swiftly is key to running a competitive dealership and achieving sustainable margins. Few dealers can sensibly achieve this from their own reserves so securing access to reliable and flexible funding is vital."
Last month, a separate survey from NextGear revealed that the majority of used car dealers are offering a wide range of additional products and services in addition to consumer finance products to bolster their margins.
Nine in every ten dealers promote at least one additional product or service, with extended warranties the most popular, and four out of five dealers saying they offer this product. Three quarters also promote paint protection, said NextGear.
Halliday said: "It's telling that almost all used car dealers now offer a range of additional products and services to their customers. These products are not only an important component of a dealer's ability to offer a rounded, positive customer service experience, but they also represent a vital opportunity to generate additional income over and above the margin on the vehicle itself."