News
NFDA: Half of consumers have not used the internet to research maintenance services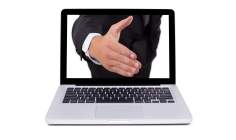 Nearly half, 49%, of consumers have not used the internet to research typical car maintenance services such as tyres, service, MOT, and repairs, according to research by the National Franchised Dealers Association (NFDA).
The NFDA's 'Consumer attitude survey spring 2017', run by Public Knowledge, polled 1,000 UK-based consumers about their attitudes towards dealerships and maintenance services. Nearly half, 49%, answered 'none of the above' when asked if they had researched the typical maintenance services online.
Just 31% had researched tyres online, down from the 34% found in the last survey conducted in June 2016. The number of consumers searching for a service online rose slightly to 24%, and those searching for MOT rose to 22%.

There was no change in the number of respondents who had researched for repairs online, which remained at 16%.
Attitudes towards using the internet to find services largely worsened, with just 58% saying that they would consider using the internet to research a service, down from 63% in June 2016.
Other findings in the report included that 65% of the consumers considered independent garages to be the most convenient, compared to 55% choosing franchised dealers.
Of the consumers surveyed, 87% were satisfied with their experience at independent garages, compared to 80% at franchised dealerships.
Sue Robinson, director of the National Franchised Dealers Association (NFDA), said the report was a chance for franchised dealers to see customers' concerns and improve accordingly.
She said: "The NFDA Consumer Attitude Survey Spring 2017 has confirmed trends and revealed new interesting findings about consumer behaviour in the car aftersales sector. These will continue to help dealers target specific areas to improve the customer experience at dealerships,"
"With the data provided, our members can address the specific issues that have arisen. The NFDA Consumer Attitude Survey will run twice annually to demonstrate clear trends that will provide valuable insights for franchised dealers."