News
Nominations closing for Motor Finance Power 50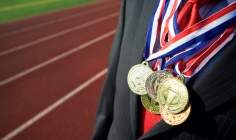 Nomination submissions to Motor Finance magazine for the most powerful and influential people in UK car finance will close on Sunday 8 December.
Since September, the magazine editorial staff have been asking all individuals within the industry to send in their top 10 lists, to be compiled as a top 50 in the final issue of 2013.
Nominations are open to all, will remain confidential and can include anybody associated with the industry.

A full list of the loose rules to the system is available here.
Those wishing to submit a top 10 can do so by e-mailing Richard Irvine-Brown, magazine editor, at richard.brown@timetric.com, or through the Motor Finance group on LinkedIn. Or direct message the magazine on twitter, @MotorFinance.
As a sneak preview: votes for brokers have risen compared to last year's inaugural list, although senior staff at independent lenders appear to dominate the higher positions.
richard.brown@timetric.com