News
Online auction buyers up – G3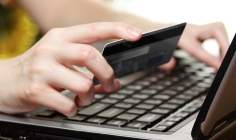 G3 Remarketing has reported a 21% year-on-year rise in the volume of used vehicles bought by dealers through its online auctions in May.
The company, which holds partnerships with Citroën & Peugeot Financial Services and Lex Autolease among others, said cars from finance companies contributed approximately a 6% increase in these volumes, with the remainder from fleet vehicles.
Although G3 did not disclose total volume figures, the average age of vehicles sold online was up slightly year-on-year in May to 39 months, with an average mileage of 44,200 miles.

G3 added an online bidding portal in April this year and Tom Marley, head of operations at the remarketer, said dealers were increasingly "confident" in online auction purchases, attracted by the "convenience and time saving" it provided.
More metal, more caution?
Echoing points made by Roger Woodward of CD Auction Group, Marley said online remarketing benefitted, and benefitted from, buyers having "all the data and pictures at their fingertips".
Online remarketing has risen in notoriety in the past 18 months including British Car Auctions' completion of an online auction sale in 82 seconds and selling more than 3,000 cars for a total of £3m in a single week; global auction group Manheim seeking to aid vendors' online sales; Autorola recording an average £8,131 online sale, or 104% of the CAP rate, across 5,000 cars; and the formation of Carcom in November 2012.
However, Matt Dale, director of G3, warned a growth in online auction activity meant companies should exercise greater selectivity when remarketing online.
"Just throwing vehicles onto a virtual auction portal doesn't work," said Dale. Instead, a successful partnership depended on "the support service and the promotion of this stock".
Remarketing analysis and data from G3 will be published in the July issue of Motor Finance magazine.
richard.brown@timetric.com