News
Online used car price, mileage rising – Autorola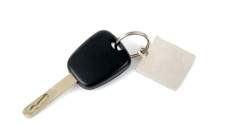 By Sebastian Clark
According to figures released by Autorola the average price of a used car purchased online through the company's remarketing channel was a record £8,369 in 2013.
The increase, from £8,111 in 2012, was brought about by the relative shortage of used stock in the market, according to Autorola.

The average mileage of a used car purchased online through the same service was 23,864 miles in 2013, up by 2,342 miles on the year before and 4,145 miles higher than the 2010 figure, which Autorola attributed to more ex-fleet cars being sold online.
Jon Mitchell, UK sales director at the remarketer, said: "Average mileages of used cars have risen by just under 10% in a year and just under 20% in four years which shows we are selling a good mix of corporate and retail cars."
Autorola also stated the average age of vehicles has remained more or less constant at 30 months.
January and June 2013 saw the highest values, at £8,560 and £8,578 respectively, although neither surpassed the record average value of £8,894 of August 2010.
Autorola said smaller cars, such as the Corsa and Focus, tended to be the most popular cars it sold online. It noted petrol cars are often in higher demand than diesel because they are cheaper to fuel and buy.
Strong national demand with in a "buoyant used LCV market" for three- to four-year-old vehicles has led to Autorola being offered more light commercial vehicles by online vendors.