News
Online vehicle sales fraud costs UK consumers £17.8m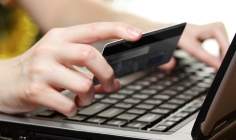 Fraudulent advertising and other vehicle purchase fraud costs the UK £17.8m each year, according to a National Fraud Intelligence Bureau and Get Safe Online report.
The two organisations found that in 2013 over 6,600 people reported online vehicle fraud after being caught out by scams ranging from disappearing "sellers" after part payment was made, to receiving fraudulent texts supposedly from reputable sites requesting refundable inspection charges.
The traditional assurance of a bank transfer was used in 58% of cases, while fake eBay invoices and Google payment systems were used in 14% and 12% of other cases, respectively.

Victims in 71% of cases were men, while a quarter of all reports were made by people in their forties.
London was the inevitable hotspot for this type of vehicle fraud, with Bristol and Birmingham the second and third most targeted areas for online vehicle fraud.