News
Paperless tax system falters at first step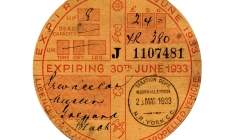 The DVLA's switch to a paperless tax system for cars has hit serious problems on its first day, with systems unable to cope with the demand.
The change from paper tax discs, which have been in place since 1920, to an electronic only system had as many as 6,000 people a minute attempted to access the website.
The changeover, however, has not gone as smoothly as hoped, with the DVLA has admitting it's systems have struggled to cope with the scale of demand.

At 8:44pm, the DVLA tweeted "Sorry if you're having difficulty using our online car tax service tonight. We're on the case so please keep trying," via its official twitter account.
The DVLA has since tweeted a number of times apologising for the online issues users are experiencing when trying to tax their car.
According to the DVLA, around 250,000 people had successfully managed to tax their vehicle despite the problems experienced by a number of users.
The DVLA advised people kept trying, and also suggested users could alternatively phone 0300 123 4321 to tax their vehicle.