News
Paragon hires regional sales managers to drive expansion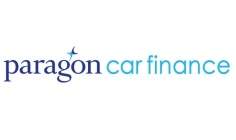 Paragon Car Finance has appointed four regional sales managers as it eyes further expansion into the British regions.
The Solihull-based motor finance provider saw is loan book grow 120% year-on-year, and hopes the new appointments will ensure greater reach.
Des Connor, Jon Rix, and Thom Wells have been appointed as regional sales managers for Southern England and South Wales, while Vanessa Attenborough will cover Yorkshire and the North East.

The appointees have worked in leisure, commercial and car markets from both franchise and independent dealer groups, and Attenborough has over 20 years' experience in motor finance.
Julian Rance, head of Paragon Car Finance, said: "Bringing four new sales managers on-board represents not only a significant expansion of our team, but also of our geographical reach.
"With these appointments we are significantly enhancing our depth of expertise and bringing on-board a wealth of talent that will support our plans for growth in 2017."