News
Peugeot launching dealership in phone box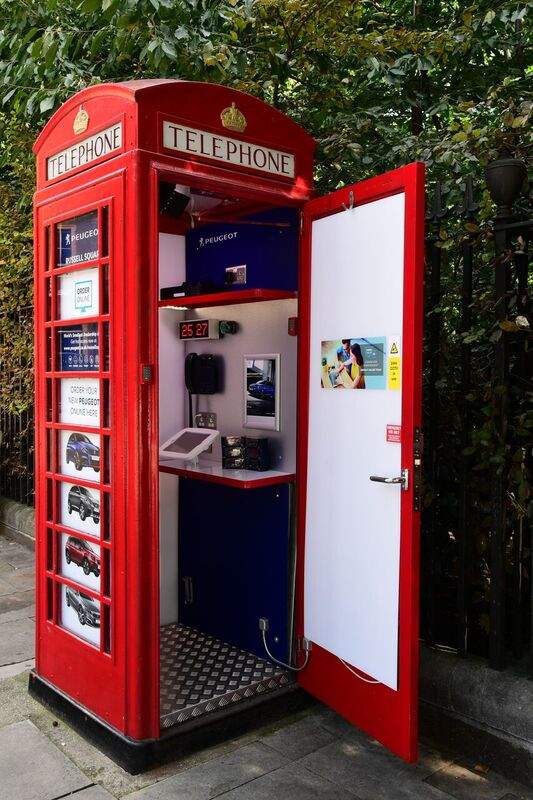 Peugeot is launching what it claims is the world's smallest car dealership in a 0.8m2 London phone box.
The phonebox includes a miniature forecourt in the form of a counter displaying 1:64 scale model cars, Wi-Fi and an iPad for vehicle browsing and configuring, looking at finance options and getting a part exchange offering.
The dealer will open on 12 September, and will remain open for the remainder of the month.

The phone box operates using Peugeot's 'order online' system, which launched at the start of 2016. Since then, the system has hosted nearly a million users, resulting in 134,000 vehicle configurations and received more than 35,000 part exchange valuations.
Peugeot said Thursday afternoons are the most popular time for ordering a car, according to the data provided by the site, while its supermini 208 model is the car most ordered, accounting for two in every five cars bought on 'Order Online'.
David Peel, Peugeot managing director, said: "The World's Smallest Dealership is a perfect example of how technology continues to change the way we research, view and purchase products.
"Not that many years ago, the process of buying a new car involved reading lots of printed literature and trawling around Dealerships. Now, despite a car being the second-largest purchase most people make in a lifetime, it can be done from anywhere – even from inside a phone box.
"We recognise that the retail landscape is ever-changing and consumers like to have the freedom and flexibility that comes with browsing online, without the pressure of having to negotiate or make snap decisions.
Peugeot's entire range of cars is available through the system. Although it allows customers to start the process online, they will still need to visit a regular dealership if they wish to have a test drive. After test driving the vehicle, customers can log back into the portal from anywhere and find their vehicle specification still stored.