News
PPI claims: 78% uphold rate and £10bn paid out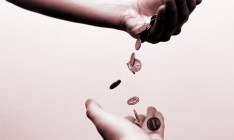 Figures from the FCA and FOS demonstrate the bewildering cost of mis-selling payment protection
The Financial Conduct Authority (FCA) has confirmed £10.1bn has been paid back to customers who complained over the sale of payment protection insurance (PPI). The figure includes £424m paid out in April 2013, which is down 25.87% on the same month last year, but still more than the total for the first seven months of 2011.
The FCA, which has replaced the Financial Services Authority (FSA), will now publish monthly figures for PPI payouts online.

Meanwhile, the Financial Ombudsman Service (FOS) upheld 78% of the complaints it received regarding payment protection insurance from April to June 2013. The proportion was up from the average of 65% across the full financial year 2012/13, but down from the average of 82% across financial year 2011/12.
The number of complaints about PPI in the first quarter of the financial year rose from 31,963 in 2012/13 to 132,152 this year (2013/14), also exceeding the total for the first half of the 2012 calendar year. The level of complaints was also above the quarterly average for the year ending 31 March 2013. The FOS received 159,197 total complaints in the first quarter of 2013/14, an increase of 179% year-on-year, which meant PPI complaints accounted for roughly 83% of the FOS workload. For the year ending 31 March, PPI was the subject of 74% of all complaints escalated to a formal dispute.
End in sight?
At the start of June, the FOS announced its PPI workload had risen by 140% year-on-year in the 12 months to the end of March 2013 with 378,699 complaints. Nearly two-thirds of complaints were upheld in the consumer's favour. At the time of the release of the FOS figures for H1 2012, a spokesperson for the FSA said the majority of complaints concerned banks and not the Motor Finance "readership".
Speaking at the start of the year, the FSA said it would have to consider the needs of consumers when evaluating the suggested April 2014 deadline for PPI complaints. The deadline was proffered by the British Bankers Association and was also speculated as a likely end to the PPI claims process by Mark Hollinshead, director of Equity in Finance, when speaking at Frontline Solutions' F&I Conference in October 2012.
Hollinshead made his calculation based on the six-year limit for a customer complaint after purchasing a policy and the three-year limit to a complaint after being made aware of the possibility to do so. With the selling of PPI ending in 2008 and banks bringing a judicial review regarding the FSA and PPI in April 2011, this suggests a date of around April 2014.
richard.brown@timetric.com