News
PPI complaints up 140%, three-in-four FOS cases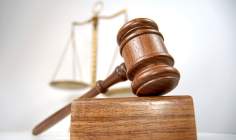 The Financial Ombudsman Service (FOS) handled 378,699 complaints regarding payment protection insurance (PPI) in the year to the end of March 2013, a year-on-year rise of 140%.
The period includes a six-month record total of 283,251 complaints received by the FOS between 1 July and 31 December 2012.
PPI was also the subject of 74% of all complaints escalated to a formal dispute, or case, handled by the FOS. The second half of 2012 alone recorded 211,885 PPI cases.

Of all 2,161,439 complaints, PPI or not, received by the FOS, around a quarter, 508,881, were escalated to a formal dispute, a year-on-year rise of 92%.
Investment-related complaints rose by 33% while banking and non-PPI insurance complaints rose by 20%.
Nearly two-thirds, 65%, of PPI complaints were upheld in the consumer's favour, something Paul Clark, chief executive at complaints management software provider Charter UK, called "indefensible".
Loading ...
The percentage of all complaints received regarding the UK's four largest banking groups rose to 62% in the period, from 52% in the previous 12 months.
richard.brown@timetric.com