News
Profit up as costs drop at PCFG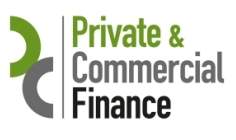 Operational initiatives shows strategy is the right one says chairman
Profit before tax rose 8.94% year-on-year to £829,000 for the year ending 31 March 2013, according to company results submitted to the Stock Exchange by Private & Commercial Finance Group (PCFG). Profit before tax for the financial year 2011/12 was itself up by 67.16% year-on-year despite a drop in turnover from £57.9m to £52m. Profit after tax at the London-based independent lender, and therefore attributable to equity holders, was likewise up, by 19.83%, to £574,000, while new business originations rose by 3.43% to £39.2m.
The financial result comes despite falls in Group turnover (down 20.47% to £41.37m), revenue (down 19.17% to £12.13m) and operating profit (down 16.05% to £4.96m) as costs reduced at PCFG. Cost of sales (as part of turnover) was down 20.99% to £29.23m, administration expenses (part of revenue) were down 21.20% to £7.18m, interest payable (part of operating profit) was down 19.61% to £4.14m and income tax expense was down 9.57% to £255,000.

Net assets
Similarly, net assets were up 6.28% to £9.32m as total liabilities (down 6.26% to £75.62m) fell at a greater rate than total assets (down 5.03% to £84.95m).
Within non-current assets, the largest year-on-year growth was in property, plant and equipment, up by 87.5% to a worth of £120,000; with the largest growth by total worth in the loans and receivables held by PCFG, up £1.51m to £44.10m. By current assets, however, loans and receivables for the year were down by 11.23% to £35.93m.
The Group's loan loss provisioning charge fell from £3.4m in FY 2011/12 to £2.3m in 2012/13 while its return on average assets increased from 0.8% to 1%.
Excluding a one-off profit of £131,486 from selling part of the Group's leasing portfolio in 2012, like-for-like profit was 30% above the level for 2011/12 and return on average assets increased by 53%, according to the statement accompanying the report by David Anthony, chairman of PCFG.
"Our improved financial performance has come about as a result of our operational initiatives and illustrates that we are pursuing the right strategy," said Anthony. "Our improved return on average assets is especially encouraging, as we continue to progress toward our medium-term goal of 2%."
The company also highlighted its raising of £5.9m in fundraising through convertible loan notes in November 2012. Although at the time the company had hoped to raise up to £10m, its reported committed debt facilities now stand at £95.3m, allowing it to increase its 'headroom' to fund growth from £19m in November 2012 to £20.5m at the end of March 2013. A further £3m of convertible loan notes will be available to repay the 2003 and 2009 loan notes which will become due in September 2013.
Stronger capital base
At the time, Scott Maybury, chief executive of PCFG, explained the plans would give the Group a "stronger capital base" and a "steady foundation to start pushing forward", having not embarked on growth for the previous three or four years.
"The last year has seen a number of significant successes," said Maybury.
The "positive results" of 2012/13 followed "a period of readjustment amidst the difficult trading conditions of the last few years" and reflected "the improving quality and size of our portfolio".
The PCFG portfolio at the year-end stood at £80m, according to Maybury, down from £83m in November, although the company intends to raise this to £100m. The book was split between £46m in consumer motor finance and £34m in business asset finance receivables.
The company reported a year-on-year 27% increase in new business volume in the final quarter of the year, with new business volumes already recorded in financial year 2013/14 being "better than budgeted," said Maybury.
PCFG also reported improving quality of its new business for 2012/13, with 70% falling within its top two credit grades and repeat business originations up by 48%, providing 16% of monthly new business, in consumer motor finance.
Commenting on the two divisions of PCFG funding, Maybury said there was a "clear niche" for the company in consumer motor finance where it was "not constrained by a credit score model, can correctly price for risk and provide flexibility on terms", which was demonstrated by its level of customer retention.
In business asset finance, Maybury reported "increased competition", particularly from 'challenger' banks.
"Notwithstanding ING Lease's exit from the market, lending to SMEs remains rate sensitive and our success in this market requires an ability to understand the customer's finance requirements, structure the financial product accordingly and concentrate on assets with strong collateral characteristics," said Maybury.
"We expect to see strong growth in this division as the economy improves and small businesses start to invest again in business critical assets."
richard.brown@timetric.com
Free download worth over $5000
Download our 2018 Technology, Media and Telecoms Predictions Report
Worth up to $5,850
In this report, we look at the 30 big tech themes for 2019, identifying winners and losers for each theme. This report will impact all industries helping:
CEOs/Senior Staff: in all industries understand the disruptive threats to their competitive landscape
Investors: Helps fund managers focus their time on the most interesting investment opportunities in global TM