News
Provident braces for Non-Standard Finance hostile bid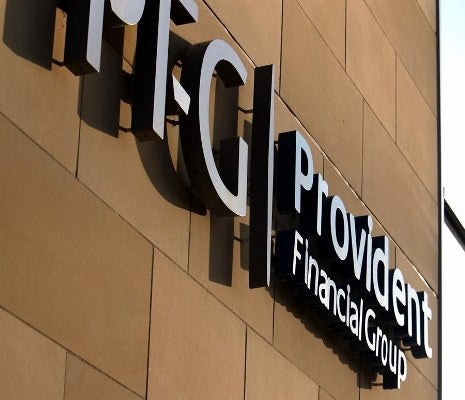 Subprime lender Non-Standard Finance (NSF) will proceed with its hostile takeover bid of rival firm Provident Finance, despite only securing the support of 53.5% of the company's shareholders.
NSF launched its £1.3bn takeover bid in February this year, with Provident rejecting the offer as "irresponsible". Since then, NSF has only managed to secure a further 3.5% of shareholder support, failing to secure the support of Schroders, which controls 14.6% of Provident.
As a result, NSH lowered the level of shareholder acceptances it needed to force out minority shareholders to 50% plus one share – meaning it could proceed with the takeover. In a statement, NSF said the offer will remain conditional until 5 June.

John van Kuffeler, NSF's group chief executive, commented: "We are pleased to have passed today's important milestone and are focused on satisfying all remaining conditions as soon as possible so that we can start to unlock substantial value for shareholders and restore Provident's business culture for the benefit of its customers and employees.
"We have been, and are continuing to engage with Provident shareholders and hope those who have not yet done so will join us by accepting our offer.
"We are excited at the prospect of working with the many talented management and staff at Provident, a number of whom will know me as a former colleague, to help us build a brighter future for the benefit of all stakeholders."
Provident responded by stating that it continues to have "very substantial concerns" about the offer, and that NSF has not provided satisfactory answers to key questions.
A spokesperson from the company said: "This deal is not done. In three months, NSF has added just 3.5% of support, which speaks volumes. Three regulators still need to bless this and shareholders should continue to reject this woeful offer."
The deal remains conditional on the support from the Financial Conduct Authority and the Prudential Regulation Authority.