News
Qashqai HP and PCP update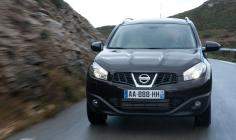 The Nissan Qashqai +2 variant has been made available on PCP or 0% hire purchase by RCI Financial Services, the UK manufacturer finance provider to the Renault-Nissan Alliance.
PCP on the 360 2.0 DCI automatic four-wheel-drive model will come with 4.9% representative APR and requires a deposit of £6,560.65, of which Nissan contributes £1,200, for £319 a month on a three-year term with a balloon payment of £11,930.63.
The HP option raises the deposit to £13,906 with monthly payments of £379 on a three-year term.

The Qashqai +2 was added to Nissan's PCP roster, called Preferences, in late 2012.
richard.brown@timetric.com