News
RAC and The Warranty Group sign deal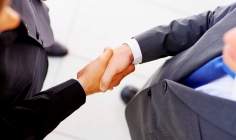 RAC and The Warranty Group (TWG) have signed a new five-year deal which will see TWG continue to operate under the RAC brand in the motor warranties sector.
The arrangement covers a range of established RAC-branded motor warranty products as well as the recently launched RAC BuySure used car initiative, which is operated by the RAC and TWG in partnership.
The RAC has previously issued a warning to car dealers not to misuse its branding.

Ian Simpson, sales and marketing director at The Warranty Group, said: "As custodians of the RAC brand in the warranty sector, we have worked very hard to meet the standards expected of the name, both in terms of delivering the right products for customers and showing dealers the many advantages of working with ourselves and the RAC."