News
RAC used car scheme increases unit margins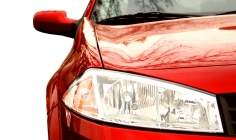 The RAC has reported dealers who joined the motor insurance provider's BuySure used car initiative have achieved a greater margin on each unit sold.
The RAC, which earlier in the year announced it intends to stop used car dealers' unauthorised use of its branding, created the scheme to provide customers with a nationwide approved used car scheme which requires dealers to commit to an 82-point RAC Approved Preparation Standard on every vehicle.
The scheme demands a high level of vehicle preparation, however, dealers believe customers are willing to pay more for a car which is part of an RAC-approved programme.

'Win-win situation'
Mario Dolcezza, RAC head of dealer propositions, said: "What we are creating is a win-win situation for customer and for dealers. The customer has the reassurance factor of knowing that the used car they are buying has been prepared to very high standards.
"The dealer is able to price their stock at the premium end of the market and achieve a higher level of chassis profitability than would otherwise be possible because they know that their investment in buying and preparing the best used cars is one that will achieve an increased level of return."
The initiative was created by the RAC with its long-time partner in the warranty sector, The Warranty Group (TWG), with which RAC recently signed a new deal in the motor warranties sector.