News
RAC Warranty: Recessionary buying persists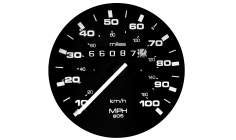 Despite the economy's recovery in 2013, used car buyers are continuing to show a 'recessionary' attitude, RAC Warranty has claimed.
According to the RAC, financial factors continue to be the main driver behind used car buying decisions, and the company believes this could continue to be the case for some time to come.
According to Ian Simpson, sales and marketing director at RAC, customers want reasonably priced cars with low running costs which are unlikely to cause any unforeseen bills on them.

He added: "It is very unlikely that general levels of prosperity will improve in the short-medium term. Wage increases continue to lag well behind inflation and living standards are falling as a result. We believe that this is the shape of the used car sector for the foreseeable future."