News
RCI ends contract hire relationship with Arval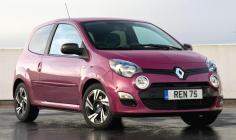 RCI Financial Services, the financing arm of Renault-Nissan, has decided to move its contract hire business in house, ending a four-year working relationship with Arval.
The move, which will be completed on 30 June 2014, is a strategic decision and will affect all brands under the Renault Nissan alliance, including Dacia and Infiniti.
Arval will continue to work with Renault Nissan's finance arm on new orders until the end of June, and will also help in the supply of existing orders, providing customers with support and defleeting process thereafter.

The change over will be handled by a joint project team.
Malcolm Banfield, commercial director at RCI Financial Services said: "This is a strategic, international decision which reflects a changing market which we believe we can capitalise on and is in no way a reflection of Arval's performance which has been very strong, particularly in 2013.