News
Recognition for Car Loan 4U 142% digital growth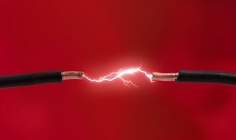 Car finance broker Car Loan 4U has been ranked the 23rd fastest growing digital company in Europe, having seen 142% growth in unique visitors to its website in the past 12 months.
The ranking came in May at the GP Bullhound Summit: STHLM & Media Momentum Awards 2013. The Awards, in their 10th year, evaluate companies by three-year revenue growth.
James Wilkinson, managing director at Car Loan 4U, said the company's place on the list was an "extremely proud moment" and thanked all staff at the Macclesfield-based intermediary for their work, which is also predicting a record annual turnover for the current financial year.

Compared to other brokers, the company has concentrated more on a web-led business model marketed directly to customers since being founded in 2006 and was acknowledged earlier this year by Experian Hitwise as the most-visited online car finance broker.
Also this year, the company has used its willingness to engage with online technology to launch a smartphone application updating consumers on car administration tasks, including finance, and has conducted regular public polls on motoring issues ranging from the perceptions of electric vehicles to public transport.
richard.brown@timetric.com