News
Repayments influencing consumer choices – iVendi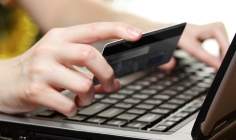 Consumers are more focused on loan repayment amounts as apposed to any other factor when making car purchase decisions, according to iVendi.
Statistics from the motor finance IT provider show 53% of consumers visiting dealer websites are focused on their monthly repayment band, with the majority of potential buyers searching in the £200-£250 per month band.
These statistics suggest monthly budget costs may be of greater concern to car buyers in the current economic climate as opposed to other factors, such as specific car brand or vehicle features.

iVendi, which provides consumer finance calculators for lenders such as MotoNovo, recently advised dealer sites to provide accessible repayment information to consumers to help drive their online sales market, an area which is set to grow according to consultancy company Frost and Sullivan.
The company has also suggested subvented finance deals from manufacturers may not be sustainable in the long-term.