News
Santander Consumer Finance extends Volvo deal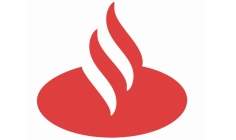 Santander Consumer Finance has announced an extension to their contract with Volvo Car UK to provide white label financial services.
The Spanish lender has been working with Volvo Cars since January 2010 to provide the finance needs for the brand under the name Volvo Car Credit and the new agreement will extend the deal for another five years.
The current and future agreement sees Santander Consumer Finance provide both wholesale and consumer finance products to the Volvo dealer network.
Graham Prestedge, commercial director for Santander Consumer Finance commented: "This is good news and a result of the excellent relationship with Volvo Car UK. It is a partnership that's delivered real benefits to both sides and I look forward to building on this over the coming years".