News
Scientists predict an electric future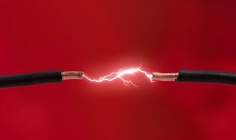 Most vehicles will need to be electrically propelled by 2050 if Government set emission targets are to be met, according to a team of three chemists due to publish a report, 'Towards Sustainable Road Transport' in Scientific journal Elsevier.
The three authors are Ronald Dell, former head of applied electrochemistry at the UK Atomic Energy Authority, David Rand, former chief research scientist of the Commonwealth Scientific and Industrial Research Organisation of Australia and Patrick Moseley, president emeritus of the Advanced Lead-Acid Battery consortium.
Moseley said: ""Over the past 25 years, the auto industry has reduced its greenhouse gas emissions by 20 per cent from a 1990 baseline, which is less than 1 per cent a year. Over the next 35 years, the industry will have to sustain the 2 to 3 per cent annual reduction that it is now achieving. That's a tall order."

The three also warn that there appears little prospect in the short term of finding a battery system that can provide a battery electric vehicle (BEV) with a range of much over 150 miles while also withstanding rapid recharging for a satisfactory life and being manufactured at a competitive cost.
Rand predicted it could be 20 years before the next generation of lithium-air batteries are ready to be put in a car.
Hybrids are suggested as one possible alternative. Del says "Hybrids do not eliminate tailpipe emissions, but they do reduce them by making use of the hydrocarbon fuel more efficiently and, crucially, the vehicles do not suffer from the range limitations that beset BEVs."