News
Scottish referendum damaging to motor finance – Glass's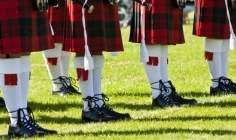 A yes outcome in the Scottish independence referendum will amplify the already damaging effect the campaign has had on the motor trade according to valuations data provider Glass's.
Richard Parkin, director of valuations at Glass's, said; "It is anticipated that the result of the referendum will affect this sector through its significant influence on wider economic trends," says Glass's Director of Valuations, Richard Parkin.
"Even in the run-up to the referendum, the closeness of the vote has spooked the financial markets and led to a fall in sterling. This has been compounded by news of lower GDP growth rates and reduced business confidence – as monitored by the ICAEW / Grant Thornton index, for example."
Industry analysts, including Kit Juckes, global head of currency research at Société Générale, believe that Sterling will drop by up to 5% should the yes campaign win and that GDP and employment growth across the whole of Britain will be negatively affected.

"All of this is sure to have an impact on the new car sector, as firms will tend to delay investment and consumers will postpone 'big ticket' purchases such as cars," said Parkin. "Reduced consumer interest will also depress used car prices as supply from fleet and ex-PCP sources continue to increase. The only part of the market that might benefit is nearly-new values: most cars sold in the UK are built in the Eurozone, so a falling pound will lead to new car price inflation which will, in turn, have a positive impact on the already depressed values of nearly-new models."
He adds: "In the longer term, we are not so much concerned by the effect on future residual values of changes in things like the vehicle registration body and the currency used, as by the impact of a 'yes' result on the economic outlook for the UK as a whole. And naturally, if there was to be a 'no' vote, the used car market would retain its current strength.