News
Senior appointments at Close Motor Finance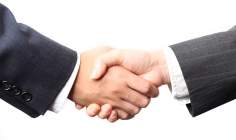 Close Motor Finance, a subsidiary of Close Brothers, has hired four senior managers to its central office team.
John Kelly has been appointed as director of analysis and decision support, Andrew Sproston has joined as director of partnerships, Sean Mayman has been hired as director of national sales and Richard Parr has been recruited as senior head of marketing.
In his role, Kelly is to design and implement business programs, assessing the impact of new regulations within the industry and managing the company's plans for business performance.

Sproston has been tasked with identifying opportunities for growth and service improvement, focusing initially on the Close Brother Military Service team and Close Motor Finance's Irish partner, First Auto Finance.
As director of sales, Mayman will work with Close's dealer partners to make sure they receive support in the updated FCA permissions process, and he will also set performance targets. Parr will be responsible for Close Motor Finance's marketing strategy.
Paul Kaye, sales and marketing director of Close Motor Finance, said "The increased appetite for motor finance throughout the UK and Ireland is driving our plans for growth and recruitment, and we believe that this ongoing investment in our business will continue to set us apart from our competitors."
He added "Richard, John, Andrew and Sean offer an unrivalled level of experience in their respective fields and there's no doubt that their expertise and knowledge of the motor finance industry will be a benefit to both the company and to our dealers and customers